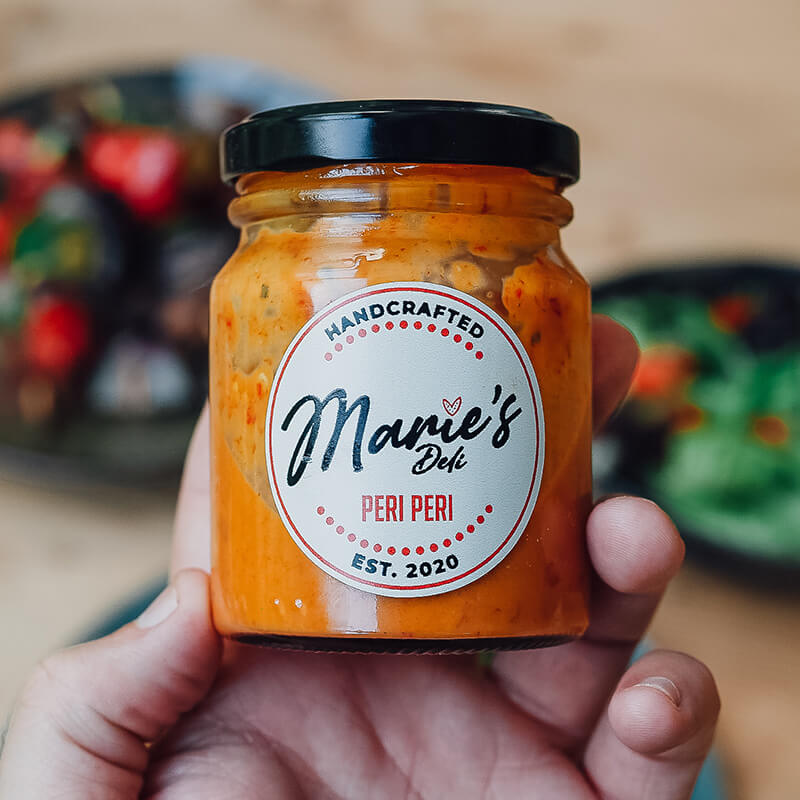 Peri Peri
If you're looking for a fiery flavour bomb, you're in the right place. Our combo of bird's eye chillies, garlic, lime, paprika and honey (and a bit more of this and that) is sure to uplift any dish. But be warned – this one's not for the faint hearted!
Delicious with chicken, prawns, steaks and pasta. Add to dipping sauces and let this mood enhancer and infections-fighter do its magic.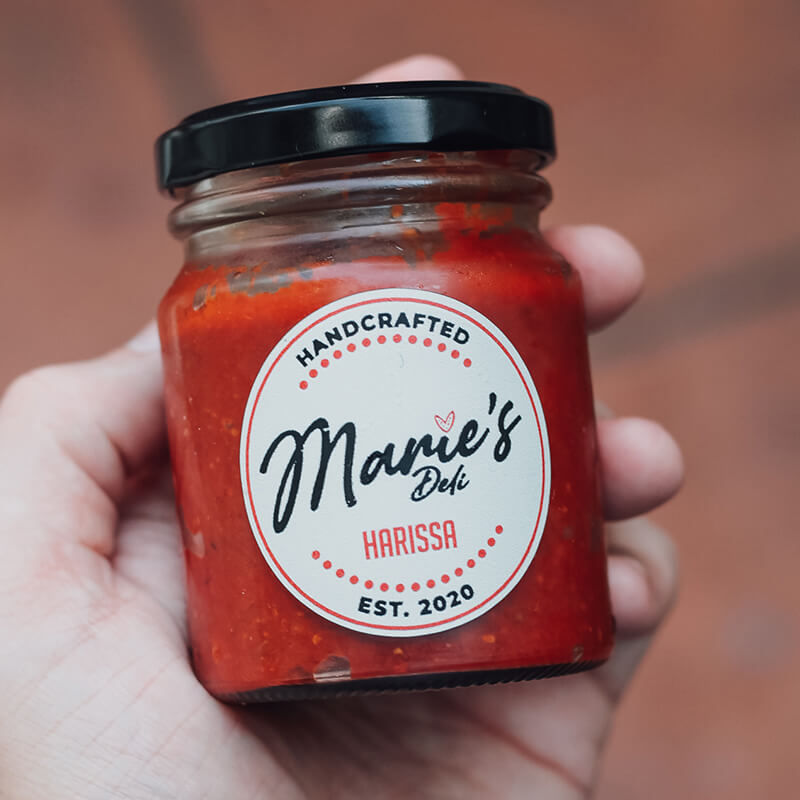 Harissa
This North-African chilli delight is as versatile as it gets. A blend of dried chillies, garlic, cumin, coriander and olive oil – what more can we say? Not much because these flavours speak for themselves.
Delicious with tagines, grilled fish, cheese and eggs. Add some pizazz to simple dishes, snacks and sandwiches.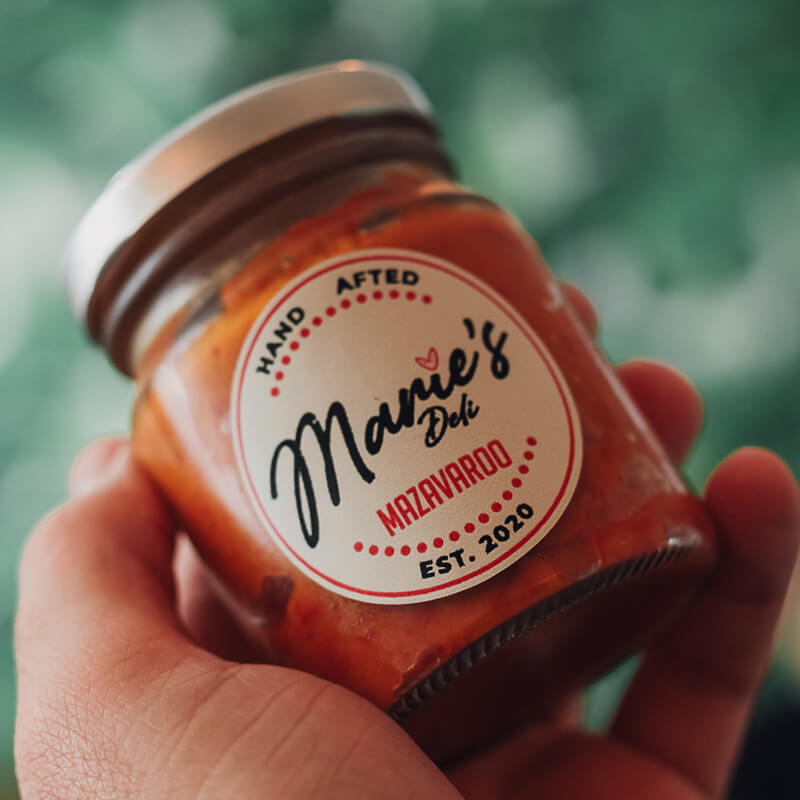 Mazavaroo
The mighty mazavaroo is the sweetest of our sauces thanks to a dash of honey and whichever seasonal citrus we can get our hands on. Despite its Mauritian origins, this spicy number with a twist of ginger has an east-meets-west kinda vibe to it. As our only cooked sauce, it's also got that moreish, jammy appeal.
Delicious with poultry, grilled fish, crayfish, pasta and Asian dishes. Add to dipping sauces and mayonnaise or simply simply dollop over smash avo toast.
Rose Harissa
Fast-becoming one of 2021's top food trends, our rose harissa is a firm favourite with the locals. Rose water and rose petals add a delicate touch to our versatile and flavourful harissa.
Stir into yogurt or mayo for a dip or salad dressing, or add to pasta sauces for some extra pizzazz. Delicious with eggs, chickpeas, roasted veg, fish or chicken.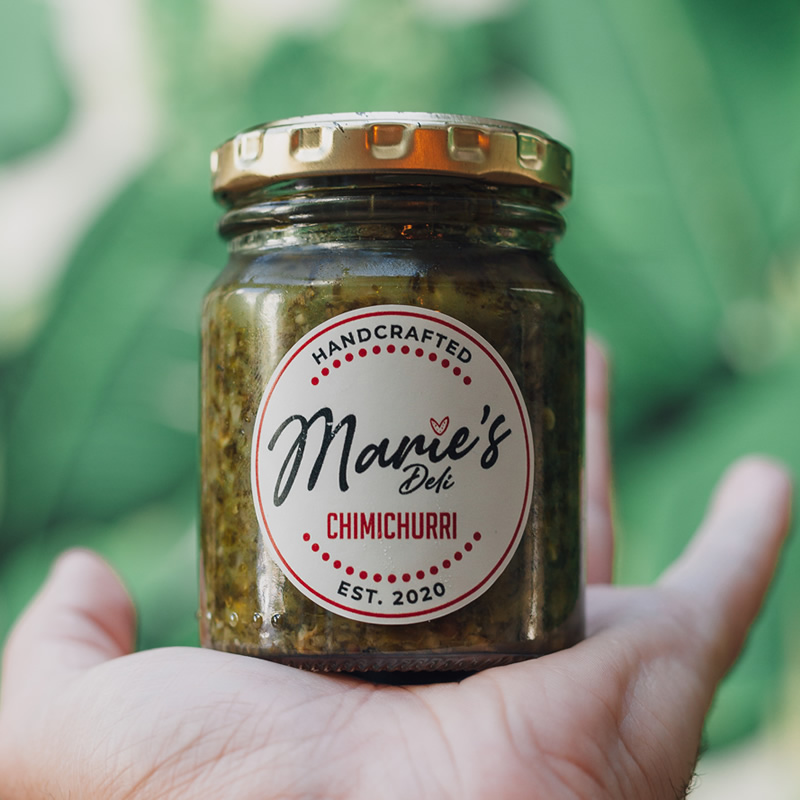 Chimichurri
This isn't your regular chimichurri – our blend of fresh green chillies, coriander and garlic is sure to knock your socks off (in the best way possible). Stir into yogurt or mayo, or let it shine solo to enliven any dish.
Delicious with roasted tomatoes, steaks and BBQs, in potato dishes and to make your own garlic bread.
THEDISCO!
There's a good reason we've affectionately described this one as the party sauce. It's kinda like a bunch of firecrackers going off in your mouth – but in the best way possible. Don't believe us? Try it for yourself, if you dare.
A couple of drops on your fresh oysters or added to a cheesy pizza – the opportunities are limitless.